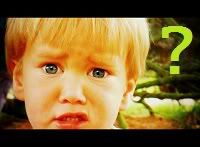 The very lovely and extremely good parent Mammasaurus (I aspire to being one of her brood, such is the fun they seem to have over there!) has given us this super-easy prompt for Saturdays. So without further ado, gimme a funee caption for this one!
Mummy has decided to join in with NaBloPoMo at Britmums and BlogHer, meaning that she has to write a blog post every day for the month of November. Yeah right, 'cos she has, like, so much time on her hands
Please don't unsubscribe – normal patchy service will resume in December!